27 years ago, Herb and Bertha Tsuchiya and Sam Mitsui organized the first Walk for Rice to fight hunger in the Asian American Pacific Islander community. Each year since, Herb and Sam have continued to cultivate a community that has resulted in two and half generations of people who make this event an annual family tradition.

Over a thousand people gather at Seward Park each year on the last Saturday in June to take part in the Walk for Rice to support our Chinatown-International District food bank. This family and pet friendly event features lion dancing, a martial arts demonstration, Japanese taiko drumming and a performance by the Seattle Chinese Girls Drill Team, before a 2.5 mile walk/run around Seward Park. Come take part in this long-standing and beloved community tradition and fight hunger in our community!
For more information, please call (206) 695-7551 or email events@acrs.org.
2016 Event Sponsors
Presenting Sponsor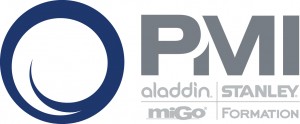 Visionary Sponsors

Advocate Sponsors
Capital One, CHINN Construction, LLC, Fenwick & West LLP, Group Health Cooperative, HomeStreet Bank, Pepsi Beverages Company and Perkins Coie
Entertainment Sponsor
UW School of Social Work
Refreshment Sponsor
East West Bank
Special Thanks
CenturyLink, Crossings TV and Desi 1250AM
Emcees
Derek Wing and Mary Lee
2017 Walk For Rice Organizing Committee
Honorary Co-Chairs: Sam Mitsui and Herb Tsuchiya
Co-Chairs: Jeffrey Liang and Nicole Ngonevolalath
Members: Mele Aho, Justin Chan, Kerry Chew, Mila deChant, Kathy Kim-Juhn, Victoria Ju, Sam Le, Nicole Ngonevolalath, Brian Nguyen, Dalin Pel, Cathy Pham, Mike Simbre, Richard Sohn, Soma Subramaniam, Eunhee Sumner, Dexter Tang, Trang Thien Tran, Ming-Ming Tung-Edelman and Aaron Yeung
Interested in Being a Sponsor in 2017?
Please contact ACRS Development Director Candace Inagi at (206) 774-2404 or candacei@acrs.org.